"The Poet"

A man quietly sits in the audience of the arts listening to the many talented poets and singers that take the stage only a few feet in front of him.

He glances at a neon caption that shows the feature poet for the night, as the host announces, "Give some love for "Johnny C Weaver!"

The man watches closely as the applause after the introduction of the poet dies down to the subtle snapping of hundreds of fingers in unison.


The man looks down at his fingers and notices the tremble of uneasiness that takes over his body. He rubs his hands together to ease the anxiety that starts to overwhelm him.

He closes his eyes…and for a moment he hears the love that the crowd gave Johnny C, for his awesome performance on stage. Then another poet was announced, "Give it up for "MOODY BLACK!"

The man notices his heart start to pound harder. He feels the adrenaline in his blood stream electrify every sensory nerve in his body. He takes a deep breath with his eyes tightly closed and then.

All goes silent...

His mind takes him through the clouds of his thoughts, to every corner of the earth like the wind... He is the wind, he looks around himself for his body and there is nothing there but air.

By just a thought alone he can dive through the trees of the rainforest, and skim across the Dead Sea. Touch the pyramids of Giza and climb in an instant to the stratosphere and beyond to kiss the moon in the daylight.

But something grabs his attention. An urge that makes him squeeze his eyes tighter as his gut tells him that now it's time to go back. It's time to take his place and make his own mark in the history book of time. With tremblig eyes still closed his pulse slows as he looks at the world from a distance.

The nervousness is gone now… the anxiety has ceased… his heartbeat slows to a rhythm, his soul is now at peace. The tightness of his grip has eased to a gentle touch… the man takes a cool breath and opens his eyes as his tongue paints the picture from the whisper of his mind. He looks out and addresses the crowd with a cool smile.

"Hello… I am "Silver Tongue The Poet."

(C) 03-15-2008 Antonio B Nelson

An underground poet, that captures the soul with words.
Testimonials!
"The most passionate poetry I have ever heard."
Mrs. Gentry

"His way with words just...I don't know you have to hear him speak to understand."
Mike.

"Me and my friend girls came by because we had heard about him before, and WoW his words are amazing. It was like he was talking directly to my soul ya know what I mean?"

Missy.

"Man Silver Tongue, That cat is nice with words for real. All I can say is watch your ladies reaction".

Tyrese M.


"Truely an amazing poet that can cater to any crowd or setting. He made an apperance at my church and moved everyones emotions."

CM.

"Oh my gosh, he was at my friends wedding and did a vow for the bride. Everyone there was crying, even the pastor, I was moved I mean really."

Angel S.

"I have attended a few of his events and have enjoyed it every time. His style is so smooth and intimate, definitely a GQ."

Rick D.
"I have listened to him once or twice at the underground before. He delivers poetry in a way that is different from the norm but still really cool."

Tom Cole.
"I like how sexy he speaks, its a turn on." Debra M.
"I have known Antonio for years he has always had a way with words hence the Silver Tongue tag. But when I checked him out for the first time I was like damn is that the Antonio Nelson I grew up with? He is Definitelygoing places with this.

Fred D.

" If you havent heard Silver Tongue the Poet you need to. He is gonna be one of the hottest poets out in my opinion. Just check out his demo on his my space, hell I bought it after I heard him speak at Cancuns in South Carolina. I will deffinately buy the book."

Anthony T.

"I am an old school poetry lover, but it's something about Silver Tongues delivery of his words that just does something."

Mrs. C

"I recently ordered his book "Whispers of the Mind." from Barns&Noble, and he has some good work in there and a personal story that I can relate too. Now I can say a few things to my lady from his book."
"Poetry Man"

"I first heard his work on his my space page and I was so impressed that I was like why not check him out live. So I did and It was well worth the drive. I plan on getting his book and poetry to music CD when it comes out."
Lady J.


"Yea Silver Tongue is good. I am surprised no one has picked him up yet. The world needs to hear his words."
Jason Stevens.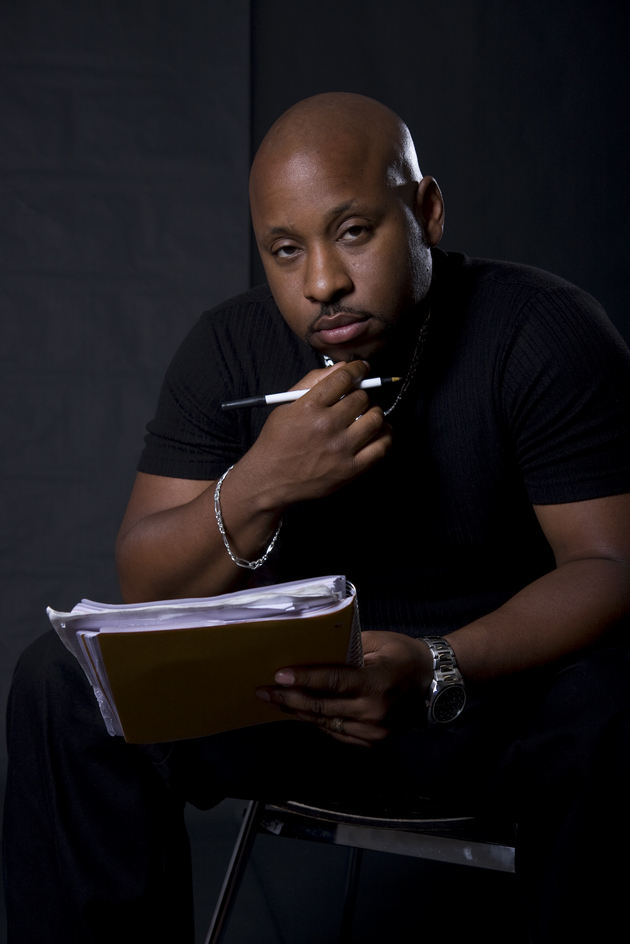 "Poetry to me is like breathing in your most favorite aroma. It makes you take pride in taking in that which makes you smile and others long for, or should I say, savor a taste of. My joy comes from the people that my poetry reaches out to. Especially when they can relate to a poem so much that they come to me with tears in their eyes. That is a feeling that moves mountains."

Antonio B. Nelson AKA "Silver Tongue The Poet"
Some of my work in Graphic Design check it out below.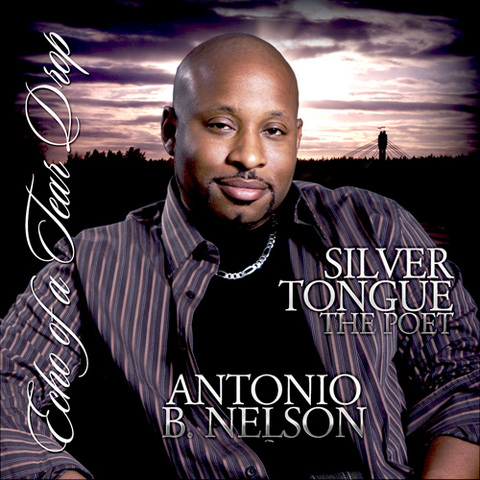 DoubCheck out the CD
"Echo Of A Tear Drop" On

iTunes

or from some of our affiliates below:

Cd-Baby

GreatIndie Music

PayPlay.fm


Get Published Like I did!!
ENTER

New event this week
click green exclamation
for details
"Beautiful"
By Silver Tongue The Poet


My Next Poetry Book "A Dark Time" the sequel to "Whispers Of The Mind" Comming Soon